SY Series 3-D vibrating sieve machine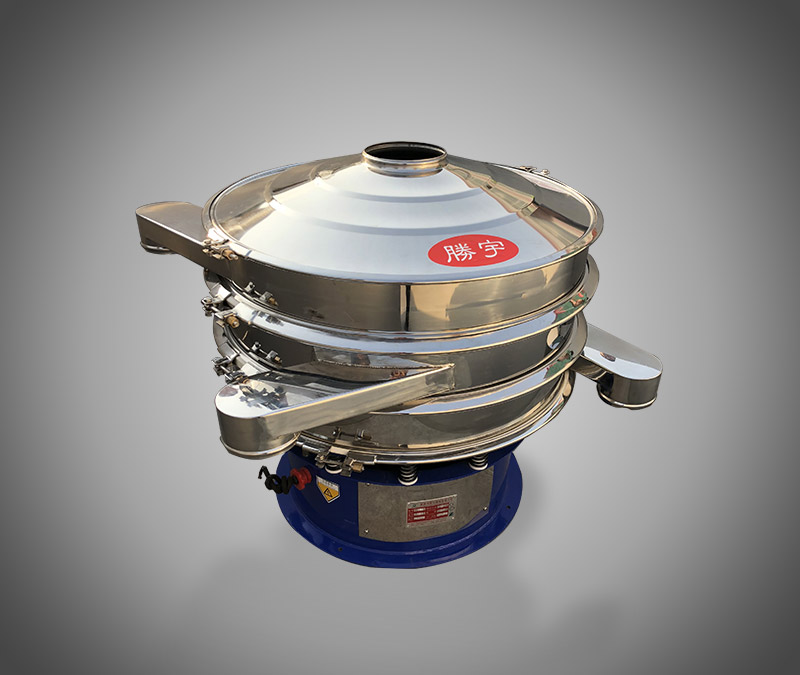 [Product introduction]

Senyou SY Series Vibrating screen is applied to sieving and filtering powder,particle and liquid in different fields including chemical,medicine,metal metallurgy,food,ceramics,mining,coating materials and pollutant treatments.
[Product features]
1.No block over sieve holes,dust free.
2.Easy to change mesh sieves,easy to operate and clean.
3.Impurity and coarse materials can be discharged automatically,achieve automatic operation.
4.Small volume,make full use of space,easy to move.
5.High screening efficiency,widely screening scope.
6.Unique structure of frame,long service time,easy to change sieves.
7.High efficiency,ingenious and durable disign.
[Technical parameter]
Model

Power(kw)

Diameter of screen surface

Dimension(mm³)

Layer

SY-400

1S

0.18

360mm

580*580*560

1

2S

580*580*670

2

3S

580*580*780

3

SY-600

1S

0.25-0.55

560mm

800*800*750

1

2S

800*800*890

2

3S

800*800*1030

3

SY-800

1S

0.55-0.75

760mm

900*900*750

1

2S

900*900*890

2

3S

900*900*1030

3

SY-1000

1S

0.75-1.50

930mm

1160*1160*810

1

2S

1160*1160*950

2

3S

1160*1160*1090

3

SY-1200

1S

1.10-1.75

1130mm

1360*1360*885

1

2S

1360*1360*1050

2

3S

1360*1360*1275

3

SY-1500

1S

1.50-2.20

1430mm

1850*1850*990

1

2S

1850*1850*1185

2

3S

1850*1850*1380

3

SY-1800

1S

2.20-3.00

1730mm

2200*2200*1050

1

2S

2200*2200*1250

2

3S

2200*2200*1250

3